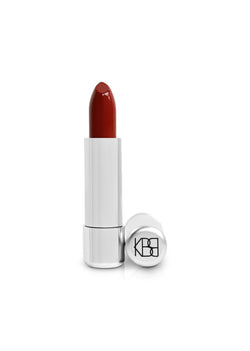 Oh seductress, teach me your ways. Everyone stares when she enters a room. Her hair bounces with each step as she leaves a trail of J'adore perfume behind.
She's as close as you can get to Charlize Theron in the actual J'adore ad. She's red like passion and secrets that everyone knows, but no one dares repeat.    
How it looks on everyone
Panties on Stacie, fair-toned skin, slender lips
Panties on Joty, yellow-toned skin, medium, shapely lips
Panties on Masika, olive-toned skin, full lips
Panties on Rikki, brown-toned skin, full lips All liquid lips dry darker. Let dry for a few minutes and enjoy for countless hours.
WE THINK YOU'LL LOVE THESE TOO