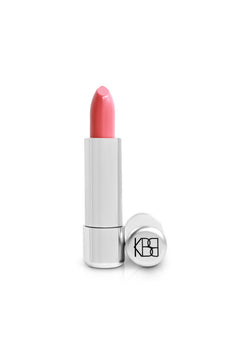 She crosses her legs at the ankles at the coffee shop while surfing the web looking at the designer sale going on at Saks whiles she's supposed to be finishing up her report due Monday. She'll get it done while the roast is in the oven later on tonight before her 'Honey' arrives. She'll pour his scotch and hand him the paper, reminiscent of Patty Duke.   
How it looks on everyone
Ladylike on Stacie, fair-toned skin, slender lips
Ladylike on Joty, yellow-toned skin, medium, shapely lips
Ladylike on Masika, olive-toned skin, full lips
Ladylike on Rikki, brown-toned skin, full lips Please note that all matte lipsticks are free of parabens, and enhancing chemicals. Color applies lightly. For rich, full coverage make a few passes.
WE THINK YOU'LL LOVE THESE TOO