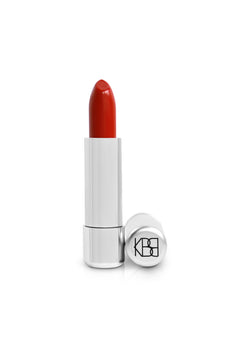 Walk in the room, find the hottest guy in sight, grab him by the beard and kiss him. Take a shot of his whiskey and walk away. Marilyn Monroe can be heard singing, "Happy Birthday, Mr. President," as she walks away.
How it looks on everyone
Desire on Stacie, fair-toned skin, slender lips
Desire on Joty, yellow-toned skin, medium, shapely lips
Desire on Masika, olive-toned skin, full lips
Desire on Rikki, brown-toned skin, full lips All liquid lips dry darker. Let dry for a few minutes and enjoy for countless hours.
WE THINK YOU'LL LOVE THESE TOO