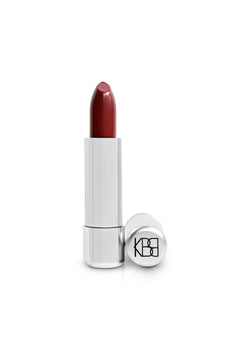 She's headed to school, in the back of her Maybach that she got for her Super Sweet 16th. Carlton is driving with his black Hermes top hat and black gloves; her security detail follows in an all black SUV. She has her school books hanging out of her Birkin as she shuffles around her $30,000 school bag to find her exam day lipstick. Ah, here it is… she applies 3 coats and waits for her door to be opened.
How it looks on everyone
Birkin on Stacie, fair-toned skin, slender lips
Birkin on Joty, yellow-toned skin, medium, shapely lips
Birkin on Masika, olive-toned skin, full lips
Birkin on Rikki, brown-toned skin, full lips
Please note that all matte lipsticks are free of parabens, and enhancing chemicals. Color applies lightly. For rich, full coverage make a few passes.
WE THINK YOU'LL LOVE THESE TOO