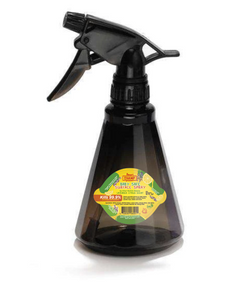 Amari Hermes presents:
Baby Safe Surface Spray
A Khari Barbie Beauty and Champ Stamp LLC Colab
This cutting edge cleaning solution is safe to use on food contact surfaces and children toys! It is Vinegar Powered to clean dirt, grease and grime, and kills 99.9% of viruses and bacteria. With no harsh Chemicals, it is A gentle way to clean and disinfect. The pleasant Lavender Citrus Scent is from our all natural ingredients with no added fragrances. This Product is perfect for use in home with children and pets, or if you just want a fresh clean environment without the toxic chemicals and harsh smells.

This family friendly, cruelty free, plant based formula Kills Germs on: High chairs, snack trays, toys, bottle brushes, surfaces, floors, counter tops, tables and more.
Ingredients: White Vinegar, Distilled Water, Lemon Rines, Orange Rines, Lime Rines. Lemon Juice, Lavender Essential Oil, Baking Soda

Net Contents: 10 FL OZ 
Formulated by a concerned mom for use in homes with kids and pets
Note: Product Bottle May Vary (might be a different bottle than what is pictured based off of availability and demand)
WE THINK YOU'LL LOVE THESE TOO