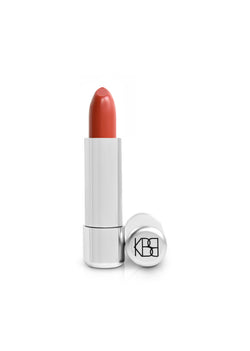 With a perfectly slicked back ponytail, and her soft and proper sweater, she spends her time wisely— between the library and the gym. She doesn't have much time to waste. She's in Law School and is preparing for another 5k marathon. She doesn't wear heavy makeup… just the right amount of blush and highlight to complement her Cashmere lip.   
How it looks on everyone
Cashmere on Stacie, fair-toned skin, slender lips
Cashmere on Joty, yellow-toned skin, medium, shapely lips
Cashmere on Masika, olive-toned skin, full lips
Cashmere on Rikki, brown-toned skin, full lips
Please note that all matte lipsticks are free of parabens, and enhancing chemicals. Color applies lightly. For rich, full coverage make a few passes.
WE THINK YOU'LL LOVE THESE TOO